It has been almost three weeks since Apple seeded iOS 7 beta to developers of iOS Developer program, so we're quite sure that many of you're wondering if iOS 7 can be jailbroken.
We might have just got the first clues that iOS 7 can be jailbroken.
Ryan Petrich
, developer of popular jailbreak tweaks such as Activator tweeted a screenshot, which shows Activator jailbreak tweak running on iOS 7 beta.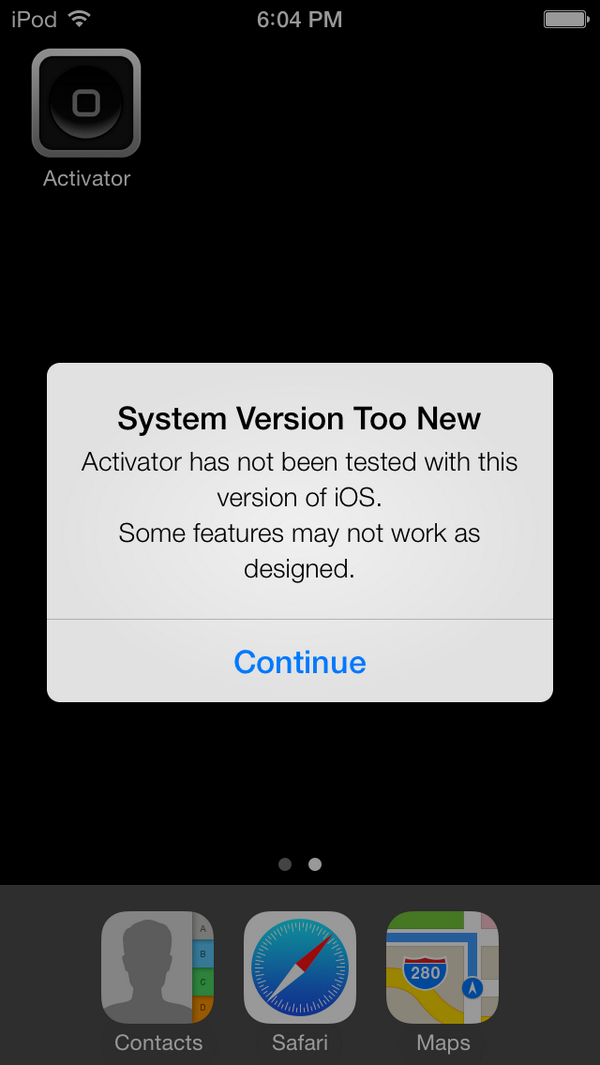 As you can see in the screenshot anove, Petrich seems to have managed to get Activator running on an iPod that clearly seems to be running iOS 7 beta.
It is not clear if Petrich has discovered a new exploit to jailbreak iOS 7 or as
iClarified
points out it is comex's developer account based exploit that was used by hackers to root iOS devices. It was referred to as failbreak and could not be released to the public as it needed a developer account.
Hackers don't release a jailbreak for beta versions for obvious reasons, so don't expect a jailbreak tool anytime soon.
Original Post: http://www.iphonehacks.com/2013/07/ios-7-jailbroken.html